Mission Statement
Through collaborative partnerships with local service providers, the JPT manages superior quality, cost-effective healthcare benefits that aim to improve the personal and fiscal health of public service agencies in Montana and Wyoming.
Who Is Joint Powers Trust?
The Joint Powers Trust (JPT) is a non-profit group health benefit trust. The JPT was founded in 1988 by a group of counties in Montana who sought long-range stability for health benefit coverage for employees and their dependents. Today, the JPT provides quality, comprehensive benefit offerings to more than 8,500 members throughout Montana and Wyoming.
The JPT has been a leader in its preventive benefit offerings, chronic disease management programs, and in the overall management of large dollar claimants. We have contracted with Employee Benefit Management Services, Inc. (EBMS), a Montana-based, nationally- recognized third party administrator, for the administration of our benefits, including claims processing, network discount access and direct provider contracts, intensive care management, and other health administration services. Further, the JPT has been at the forefront of benefit providers in Montana and Wyoming in terms of controlling claims costs through managing the health of its membership. In fact, the State of Montana has been awarded the JPT the Montana Worksite Health Promotion several times for our excellence in health and wellness promotion to the JPT membership.
The JPT is proud of its strategic partnerships with local service providers to help us offer high-touch, personalized service to our members. Whether it be our "gold standard" wellness program administered through both It Starts With Me and Healthy is Wellness, the extensive member support available through Sapphire Resource Connection's Employee Assistance Program, JPT client support, or the superior administration and customer service offered through EBMS, these Montana-based partnerships share our same objective: to help keep your members physically and financially well.
The JPT strives to make an honest and accurate pricing point when we prepare our proposals to prospective new clients. We avoid what many benefit providers may do in terms of "buying" new clients by proposing artificially low initial premiums, only to make up the difference in future years when the client is locked into renewing. This has helped the JPT to keep renewal premiums at a very reasonable level for many years.
We believe that our approach to benefits and pricing demonstrates that the JPT is concerned with the overall health and wellbeing of all of our client employers and their employees. We look forward to working with you and your employees to provide you the best benefits and service that are available.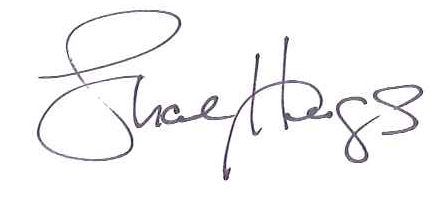 Shane Heigis
Executive Director